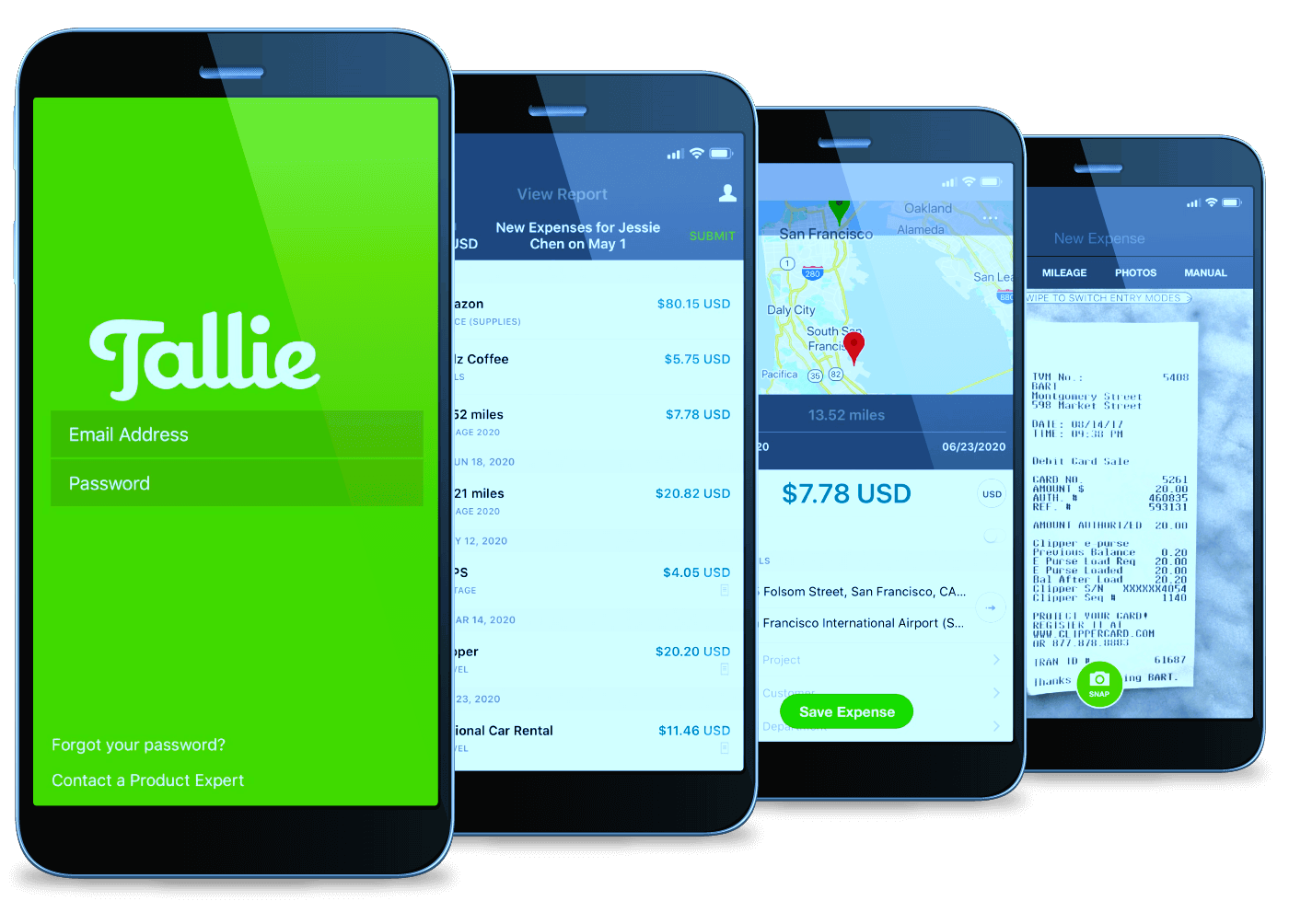 It's that simple!
Enter expenses in seconds, approve anywhere and export directly to accounting or bill pay systems for accurate reimbursement and reconciliation – without having to be an accounting expert. Best of all, you can set it up yourself!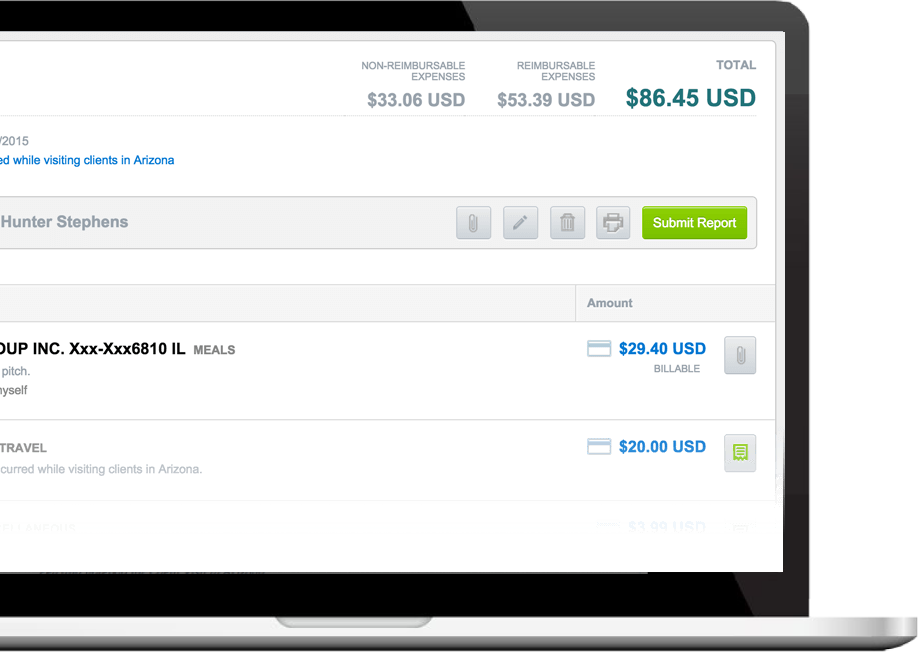 Expense report software built for you.
Frequent Travelers
Stop shoving receipts in your wallet after jotting down notes of clients or attendees. With Tallie, simply snap receipt images with your phone and let the system populate your expense report for you.
Corporate Cardholders
Whether you have your own corporate cards or are using our card issuing platform, Tallie offers seamless card reconciliation capabilities, pulling transaction information and merging it directly into your expense report.
Business Owners
Relieve yourself of the headache of receipt management and manual expense report processing. Ensure employees are reimbursed on time, track where your company spends its money, and ensure all expense is properly booked into your accounting and bill pay systems.
How Tallie Works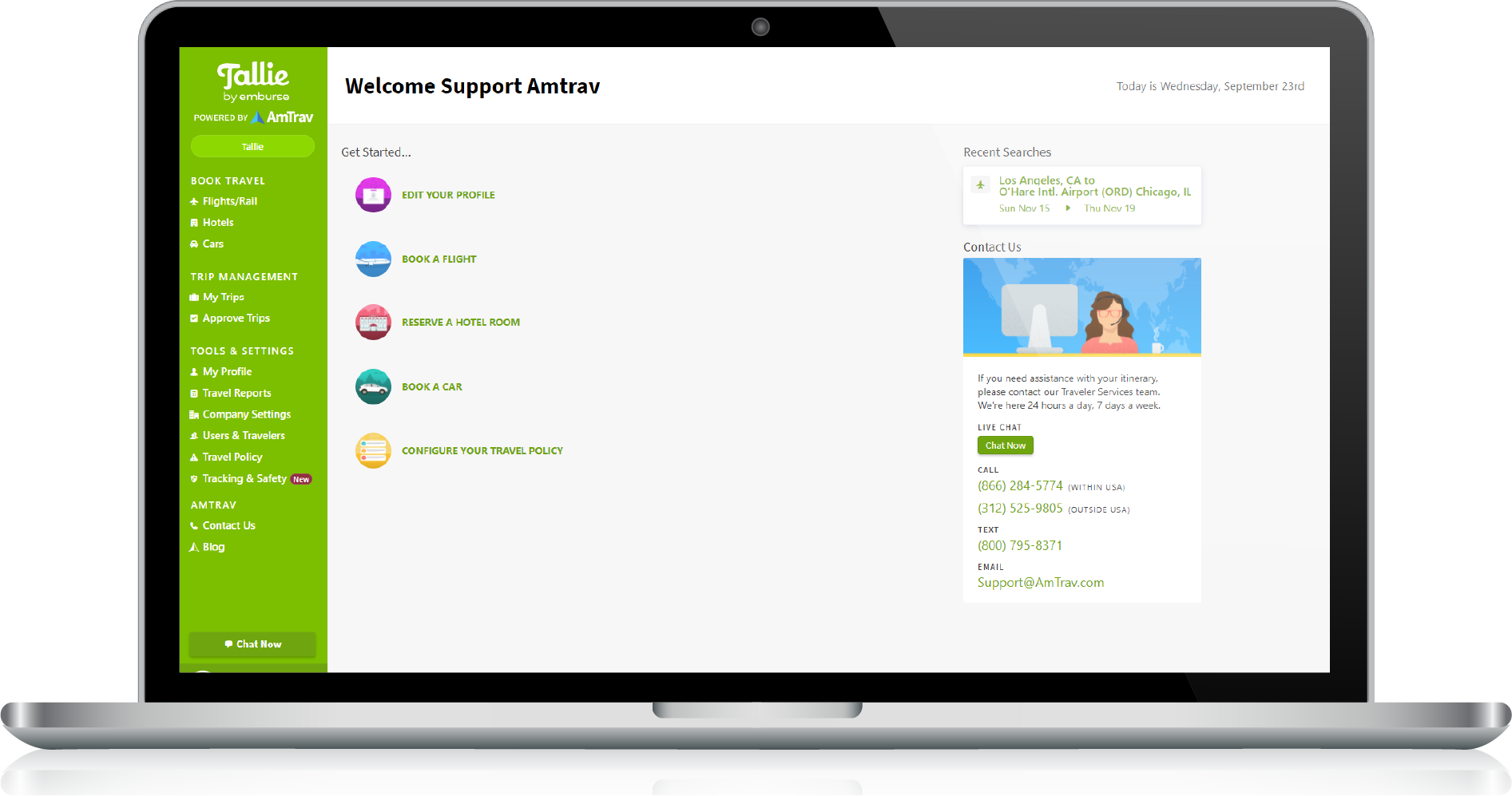 A smarter way to travel.
Cost-Controlled Travel Booking
Easily book travel on Tallie Travel, our integrated bookings platform that seamlessly enforces your policies. With vendor comparisons and pre-negotiated rates, we ensure the best prices and provide 24/7 weekday support on top of that.
Duty of Care
In the event of a disaster, use Tallie Travel and our team of agents to locate all your employees and support them with alternative travel plans taking them out of harm's way.
Automatic Reconciliation
Bookings made on Tallie Travel flow directly into each user's expense report. And with our learning algorithms, our system learns how to categorize your expense over time based on your behavior.
Learn more about Tallie Travel
"We chose Tallie as a key App Center partner for its innovative approach to the expense report nightmare, deep partner integration, and dedication to the best customer experience."

René Lacerte
CEO of Bill.com
Ready to get started?
Try Tallie for 14 days at no cost to you. No obligation. No credit card required.
Our clients report an average of 67% time savings over traditional spreadsheet expense reports. Give Tallie a test-drive and calculate the benefits to your company.